A roof plays a significant role in enhancing your home's curb appeal and aesthetic value. In addition, a well-maintained roof will protect your family and expensive items in your house. Therefore, it's important to take utmost care of your roofing materials. There are various aspects that reduce your roof's life span: hurricanes, extreme heat, thunderstorms, strong winds, heavy rains, and hail storms. The type of roof is another factor that can determine the longevity of your roof.
Different types of Florida roofs have different life spans. For instance, asphalt shingles last for 15 to 30 years. On the other hand, metal roofs can last up to 70 years. Regardless of the projected lifespan of a roof, you need to maintain your roofing materials to enhance their durability. Below are 10 tips to extend your roof's lifespan in Florida:
Maintain Your Roof and Gutters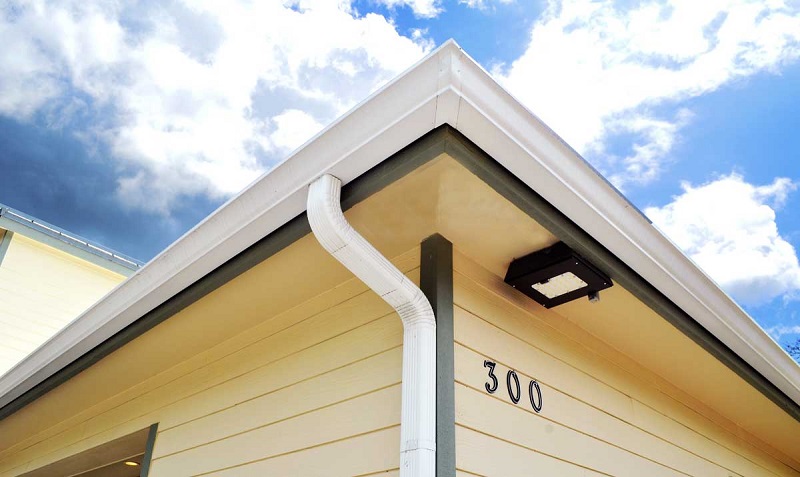 Gutters play a significant part in the overall roofing system. The main objective of gutters is to drain off excess water, thus lowering most roof problems. Gutters are susceptible to contaminants that prevent smooth water drainage. Ignoring your gutter system can result in roof leaks. Roof leaks are the most common roofing problem that most homeowners experience.
Based on research, roof leaks occur during the winter and fall season, when strong winds blow debris into your roof and gutters. Therefore, you should inspect your gutters from time to time. In addition, clear and clean your gutters routinely. When clearing your gutters, don't forget to check other essential components, such as the gutter angle and the downspouts, to make sure they're free from pollutants. If your gutter or roof is leaking, consider hiring a professional roofing company. In addition, inspect your gutters before and after heavy rains or big storms.
Have Your Roof Inspected by Roofing Contractors
Roofing contractors have enough experience and an excellent reputation in this industry. A roof inspection is a tedious and daunting task, especially if you lack sufficient knowledge in this field. An intensive roof inspection should be done at least once per year. A professional roofer will use a wide range of tools and equipment, including a ladder, a harness, work boots, work gloves, and a multitool utility knife, to inspect your roof thoroughly. There are numerous benefits of routine roof inspection:
Reduce insurance premiums
Ensure proper drainage
Detect roof damage
protect roof warranty
Extreme weather conditions, such as hail storms, heavy rainfall, strong winds, hurricanes, and thunderstorms, can damage your durable roofing material. Sometimes, it's not easy to identify minor damages. Therefore, you should hire a professional roofing company.
Expert roofers will use high-tech tools to analyze the integrity of your roof. Understanding the status of your roof will give you peace of mind. In addition, a reliable roofing contractor will help you fix the damage before it escalates. Therefore, hiring the right roofers might seem expensive, but it's worth it, particularly in the long run.
Trim Trees that Are too Close to Your Roof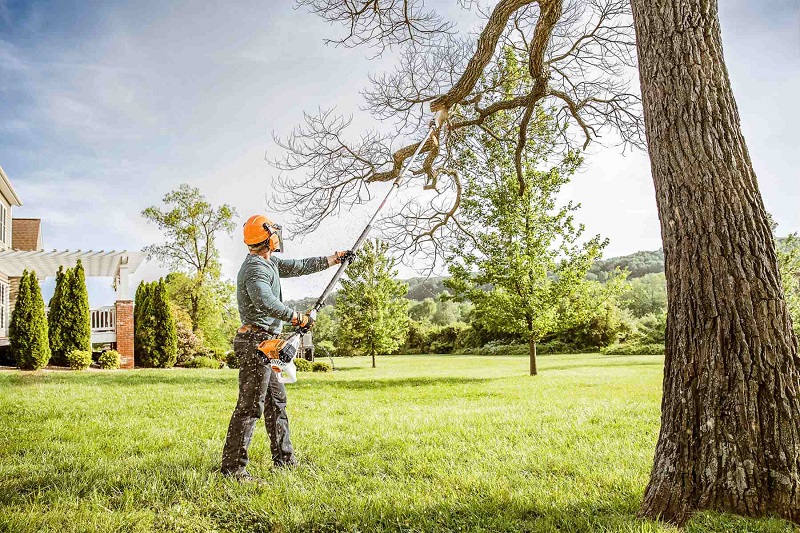 Big trees that are close to your roof can damage your chimneys, skylights, and roof. Proper tree trimming is an essential service that'll extend the life of your roof. Trimming trees is associated with various risks; therefore, commercial and residential property owners should consider hiring the right tree trimming services. There are certain factors you should consider when looking for a suitable arborist. These things include reputation, years of experience, license, and insurance cover. Tree branches can rub against your roofing material, thus making shingles become loose as a result of shaking.
Professional tree removal services will provide top-notch services. Avoid the do-it-yourself approach because you'll be prone to mistakes that can cause roof damage, thus lowering the durability of your roof. Trimming trees near your home or commercial premises to a safe degree will improve your home's safety, especially if a tree falls as a result of strong winds or lightning strikes. In addition, trimming trees will improve the beautifulness of your landscape.
Improve Roof Attic Insulation
Proper insulation can prevent your roof from moisture and heat damage. This is because attic insulation minimizes the risk of water vapor from eroding or seeping into your walls. Proper insulation slows down heat build-up in your roof's attic. Improving your roof attic will play a crucial part in enhancing your roof's durability. In addition, proper attic insulation will lower your energy bills.
Apply Roof Coatings or Sealants
Applying a roof coat or sealant on your roof can improve its longevity. There are different types of coatings: thermoplastic, acrylic, foam, and silicone. Each type of coating has its own merits and demerits. In addition, different types of coatings are ideal for different types of roofing materials. Therefore, you should analyze and evaluate your roof before investing in a certain type of sealant or coating. There are various benefits of roof coatings and sealants:
Energy efficient
Prevents roof leaks
Extends your roof's durability
The right coating or sealant will reduce energy consumption, thus lowering your monthly utility bills. This is because a roof with a reflective or white coating won't absorb heat from the sun. The reflective property of the sealant or coating will keep the building cooler. Excess heat from the sun catalyzes the process of wear and tear. Therefore, applying a sealant will improve your roof's lifespan. This will reduce your long-term maintenance costs because your roof won't be vulnerable to damage.
Install a Roof Walkaway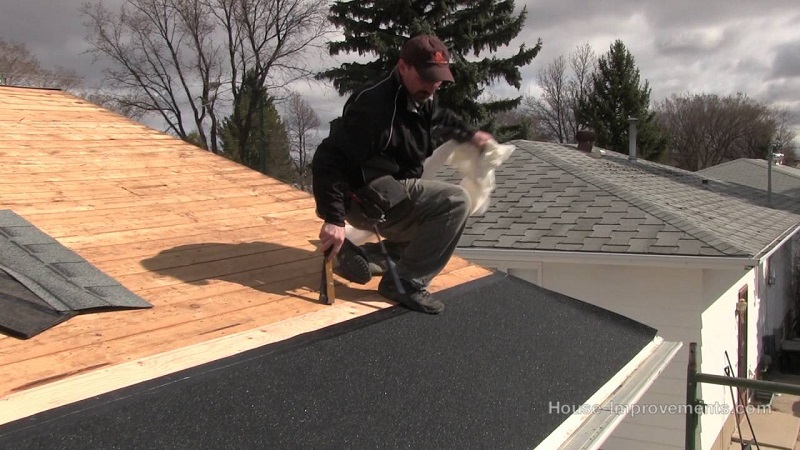 Roof walkaways help roofing contractors to safely get over pipes and cable runs. Keeping roofers to a specific route will play a significant role in increasing your roof's longevity. Ocala roofing contractors will help you design a roof walkaway that'll suit your property's structure.
Most individuals might think that rooftop walkaways are expensive, but they're worth it. Walking on a roof comes with numerous risks, especially if the roof is sloppy. Installing a walkaway provides roofing contractors with a stable, non-slip, and solid surface that minimizes the risk of slip and fall accidents.
In some cases, a walkaway restricts access to areas that are prone to damage as well as hazardous areas. Increased foot traffic on the roof affects its membrane, thus leading to premature roof failure. You'll, therefore, require roof replacement or costly repairs. Introducing walkaways on your roof will provide a clear demarcation path or route which maintains the integrity of your roofing and sub-roofing materials. A roof with safer access to equipment and pipes minimizes the contractor's risks.
Eliminate Snow Build-Up and Ice Dams on Your Roof
Snow build-ups and ice dams increase moisture on your roof. Ice dams may cause water leaks, especially in the long run. Excess water on an ice dam will cause damage to ceilings, walls, and insulations. This will, therefore, lower the integrity of your home's structure. Unless you get rid of ice dams, your property will be prone to mold and mildew.
To prevent this problem and increase the longevity of your roof, install heated wires across your roofing material to help melt excess snow build-up and minimize ice dam formation. The melted snow will pass through your gutter system. Draining off excess water will lower the risk of roof leaks.
Fix Roof Leaks Immediately
In the long run, roof leaks can cause costly repairs and roof replacement. There are numerous signs of roof leaks:
missing shingles
Damaged or cracked shingles
Water spots on the walls and ceilings
Wet roof decking
Damaged flashing
If you detect any of these signs, consider hiring professional roofers who'll fix the problem before it escalates.
Eliminate Leaves and Debris from Your Roof
Roofs are prone to various pollutants, such as leaves, debris, muck, sludge, weeds, etc. Leaves and debris collect water. Excess moisture increases the risk of roof deterioration. In addition, wet leaves act as a breeding ground for mold and mildew. Leaks can lead to rotted or molded deck boards underneath your roof. In some instances, leaves can decompose on your roof and act as a breeding ground for weeds.
Growing weeds on your roof can lower your home's curb appeal. Residential and commercial property owners should hire professional roofing contractors to clean their roofs. Cleaning a roof might seem like a straightforward process, but that isn't the case. Professional roof cleaning requires professionalism, advanced skills, and certain cleaning detergents. Expert roof cleaners will use an appropriate approach to eliminate pollutants on your roof. Eliminating debris and leaves from your roof will play a vital role in improving the longevity of both your roofing and sub-roofing materials.
Choose a Reliable Roofing Company
Hiring the right roofing company will improve your roof's lifespan. A professional roofer will ensure your roof is installed or repaired properly, unlike an amateur. Experienced roofers will strive to provide top-notch services that suit your tastes and preferences.
Conclusion
Adverse climatic conditions, such as strong winds, hail storms, and heavy rainfall in Florida, are the main causes of roof damage. If you're looking for durable roofing materials, consider hiring Ocala roofing contractor.